Welcome OCTOBER! and all the Cooler Days Ahead!
October Can Be SCARY Too…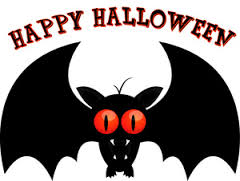 Creaking and Popping in the Night
The many materials that make up your house — wood framing, plywood, glass, metal ducts, nails ,plumbing pipes — all expand and contract at different rates.
When a house cools at night, these materials may move slightly, rubbing against each other and making noises. Occasionally, they'll contract with an audible pop.
These sounds tend to be more noticeable in fall, when warm days give way to rapidly cooling nights. The bad news? Not much you can do about it. The good news? Those sounds are harmless and normal.
Zombie Odor
It's either time to throw out the garbage, or you'd better call your gas utility to check on your gas lines and connections.
Natural gas is odorless, but natural gas suppliers add a foul-smelling odorant — butyl mercaptan — to alert occupants to any leaks. The smell is like rotten eggs.
Leaks can occur at your gas-fired water heater, fireplace, clothes dryer, and any gas line. Leaking natural gas is potentially dangerous — leave the house and call your natural gas provider to assess the situation. Most utility companies perform safety checks for free.
Footsteps in the Attic
Amplified by an unfinished attic space, a raccoon or even a good-size squirrel on your roof might sound like an ax murderer is doing the polka overhead.
These rooftop transits are normal for critters — roofs offer a nice long unobstructed highway.
Make sure your soffit, rafter, and gable roof vents are covered with screens and in good shape, or your rooftop buddies might find their way into your attic for real. Trim back branches that provide critters easy access to your roof.
Be sure to let us know if there is anything SCARY in your home that needs investigating!!
---
STILL….Looking for Some Good CHI in Your Life?
Don't Forget….
Looking for some good CHI in Your Life?
Historical Downtown Winter Garden has a new Shop!   Cambridge Home I.D.E.A's (CHI) opened last month and would like to invite all of our TotalCare Homeowners to come browse and  be inspired with beautiful design ideas, furniture, gifts and accessories!
Just mention that you are a TCO Homeowner and receive a 10% discount on your first purchase thru September!
It's the  "Affordable Chic" place to shop!
http://www.cambridgehomeideas.com
---
A Note from Chuck & Greg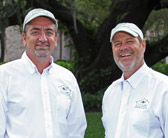 Reminder…
Yes it is that time again. Time to schedule your appointment with Jingle Bell Lights!
Don't be left in the dark over the holidays… call us soon to schedule your holiday light installation!
Don't forget to let us know when you are away!
---
The only way to do great work is to love what you do. If you haven't found it keep looking, Don't settle.