What Is TotalCare?
TotalCare is a unique Home and Property Management program that allows established residential home builders to generate significant business opportunities from past, current and future home owners in their marketplace.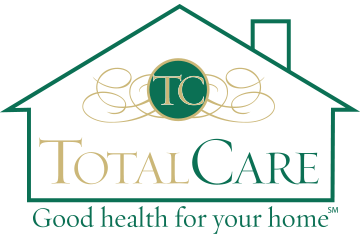 We are looking for leading builders who are:
An established local or regional company
Known for their quality and excellent reputation
Interested in generating new revenue streams from their past, current, and future client base
Willing to invest time and resources to secure market leadership
Well positioned in the community, and have a modern facility
Supported by talented management and back office services
Franchise Investment:
There are several costs associated with TotalCare franchisee ownership:
Franchise fee
Computer equipment lease
Quarterly royalties
Office and field support labor costs
Marketing and sales materials and programs
Office set-up and supplies
Steps to TotalCare Franchise Ownership
After an initial discussion and agreement that there is a good TotalCare opportunity in your market, we will provide you with greater detail regarding our exclusive residential property management program.
Upon review of this material and agreement to move forward, we will schedule a market visit to develop a detailed understanding of both your building business and your market.  We will then review implementation of the TotalCare Franchise model in your locale and answer any questions you might have.
If we agree to proceed, an "FDD" (Federal Disclosure Document) will be prepared. As a Franchise Company we must provide you with our FDD in compliance with the FTC (Federal Trade Commission) franchise sales rule. Your FDD will be accompanied by the TotalCare Franchise Agreement (FA) and all relevant background material needed to enable you to make a well informed business decision regarding investment in a TotalCare Franchise.
Next, we will arrange access  to one or more  of our current franchisees to provide insight into their experiences, the support we provide as franchisor and to answer any other questions that you may have.
After signing your Franchise Agreement, we will provide assistance in developing a detailed business launch program including:
Execute our proven business model:
Fully functional, "drop-in" service business
Federally protected Trademark
Custom designed IT software package to fully support the business
Low up-front franchise fee and a reasonable royalty rate
Comprehensive operating manuals
We provide you the tools and techniques:
Comprehensive  training (operational best practices)
In-market presentation support at launch for subs/suppliers, clients and key influencers
All marketing materials required for your launch
IT training for your support staff  at both our Corporate Training Center and in your local offices
On-going support to promote your rapid and sustained  growth
Our TotalCare team will be there to help you whenever you need them
Our Team
Ensuring success throughout the TotalCare network.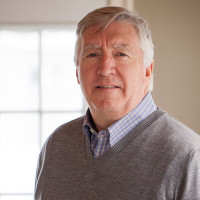 David W. Landers 
–
 Managing Partner, TotalCare of North America, LLC
David W. Landers is a seasoned business executive who enjoyed a 25 year career at Unilever before participating in the creation of TotalCare in 2006. As President  & Chief Operating Officer for North American Food Service, he managed a one billion dollar business, winning numerous awards along the way including Global Advertising Awards and Ethics Recognition for Best Business Practices.  As part of his North American responsibilities, Dave was a core member of the Pepsi-Unilever Tea Beverage Joint Venture Board of Directors.  In addition, Dave held several key posts internationally for the company including President, Unilever Household Products company in Mexico, Co-Chair, World Skin Care Strategy Board and Managing Director of Unilever, Singapore.
Dave is an active member of the community, spearheading numerous community service projects. He and his wife, Barbara have been married for 36 years and have three children.  Having traveled extensively throughout Europe, Asia and the globe during his tenure at Unilever, Dave is happy to be living and working in his home communities of Connecticut and Vermont.
Dave is the managing partner of TotalCare of North America, LLC, TotalCare's franchise holding company, which he designed and incorporated in 2007.  He is responsible for franchise market opportunity identification and implementation in multiple states and markets throughout the United States.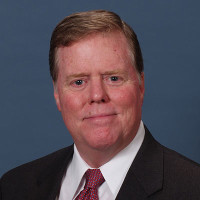 Paul Rohrmann – TotalCare of North America IT, Training, & Financial Consulting Services
Paul Rohrmann joined the TotalCare start-up team in 2006, after a long and successful career as a Managing Director for firms such as Credit Suisse First Boston, Bear Stearns and Citicorp. In his various career roles, Paul had direct responsibility for complex systems development, accounting/ quality/ production control, product development, customer service, training and marketing/sales support.  His directly applicable expertise comes from decades of experience starting new business ventures, as well as his extensive four-year involvement in the design and management of TotalCare's  pilot site in Ridgefield, CT.  He possesses complete knowledge of all TotalCare systems, operations and accounting  protocols and imparts this knowledge to franchisees via TCNA's training programs in CT and at your site.  He also provides post-implementation support to franchisees operations staff, guidance for all TC systems enhancements and enjoys his role as a franchisee advocate in all new TCNA franchise support efforts.  Paul received a B.S. in Finance and Economics Magna cum Laude from Fairleigh Dickinson University and has served in numerous local CT community leadership boards.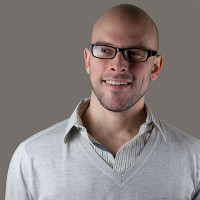 Ken Brooks – President, River Design Inc.
Fortune 500 companies might be able to afford Madison Avenue, but most smaller businesses can't.  Ken Brooks started River Design in 2000 with an aim to bring Madison Avenue to Main Street. Ken began working with the TotalCare team by taking over the web site development and maintenance.  He continues to assist with the launch for each new market, and extends branding consistency to e-mail marketing and social media initiatives.  River Design has also stepped in with video production, photography, and other projects to help maintain a high bar of professionalism for the TotalCare brand.
Ken also serves as Marketing Chair for Connecticut's Honorine St. Jude Golf Classic, an annual fundraiser event supporting St. Jude Children's Research Hospital.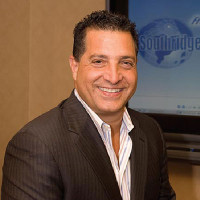 Joe Garzi – President, Southridge Technology Group
Joe's career in Information Technology spans over twenty years in the Connecticut region. His IT background and project experiences are many and varied, including programming, systems analysis, consulting and management. His management experience ranges from Director of MIS of an $85 million dollar leasing company, CIO of a $500 million dollar hedge fund company to the President and Founder of an Inc. 5000 company Southridge Technology Grp, LLC.   He is recognized for his work with many Fortune 1000 companies that include technology planning, network design, implementation, and application development. Southridge Technology, a full-service IT provider in Ridgefield and Brookfield, Connecticut, has been ranked by Inc. magazine #3,950 in its exclusive ranking of America's fastest-growing private companies. This exclusive Inc. magazine ranking places Southridge Technology Grp LLC number 511 in  IT services throughout America, and number 48 among the fastest growing private companies in Connecticut. The company now shares positioning with some of America's most prestigious companies, including Microsoft, Timberland, Patagonia, Oracle and Zappos.com and scores of other business powerhouses.
Current Franchisees
Successful custom builders are exploiting the TotalCare opportunity.
Connecticut
Florida
South Carolina