Driving Success Throughout the TotalCare Network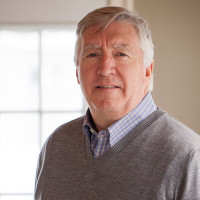 David W. Landers 
–
 Managing Partner, TotalCare of North America, LLC
David W. Landers is a seasoned business executive who enjoyed a 25 year career at Unilever before participating in the creation of TotalCare in 2006. As President  & Chief Operating Officer for North American Food Service, he managed a one billion dollar business, winning numerous awards along the way including Global Advertising Awards and Ethics Recognition for Best Business Practices.  As part of his North American responsibilities, Dave was a core member of the Pepsi-Unilever Tea Beverage Joint Venture Board of Directors.  In addition, Dave held several key posts internationally for the company including President, Unilever Household Products company in Mexico, Co-Chair, World Skin Care Strategy Board and Managing Director of Unilever, Singapore.
Dave is an active member of the community, spearheading numerous community service projects. He and his wife, Barbara have been married for over 40 years and have three children.  Having traveled extensively throughout Europe, Asia and the globe during his tenure at Unilever, Dave is happy to be living and working in his home communities of Connecticut and Vermont.
Dave is the managing partner of TotalCare of North America, LLC, TotalCare's franchise holding company, which he designed and incorporated in 2007.  He is responsible for franchise market opportunity identification and implementation in multiple states and markets throughout the United States.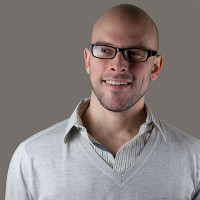 Ken Brooks – President, River Design Inc.
Fortune 500 companies might be able to afford Madison Avenue, but most smaller businesses can't.  Based in Danbury, CT, Ken Brooks started River Design with an aim to bring Madison Avenue to Main Street. Ken began working with the TotalCare team by taking over the web site development and maintenance.  He continues to assist with the launch for each new market, and extends branding consistency to e-mail marketing and social media initiatives.  River Design has also stepped in with video production, photography, print collateral, e-mail marketing & SEO, and other projects to help maintain a high bar of professionalism for the TotalCare brand.
Ken also serves as Marketing Chair for Connecticut's Honorine St. Jude Golf Classic, an annual fundraiser event supporting St. Jude Children's Research Hospital.  He is an active member of the Danbury community where he lives with his wife, daughter, and golden retriever.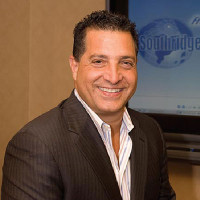 Joe Garzi – President, Southridge Technology Group
Joe's career in Information Technology spans over twenty years in the Connecticut region. His IT background and project experiences are many and varied, including programming, systems analysis, consulting and management. His management experience ranges from Director of MIS of an $85 million dollar leasing company, CIO of a $500 million dollar hedge fund company to the President and Founder of an Inc. 5000 company Southridge Technology Grp, LLC.   He is recognized for his work with many Fortune 1000 companies that include technology planning, network design, implementation, and application development. Southridge Technology, a full-service IT provider in Ridgefield and Brookfield, Connecticut, has been ranked by Inc. magazine #3,950 in its exclusive ranking of America's fastest-growing private companies. This exclusive Inc. magazine ranking places Southridge Technology Grp LLC number 511 in  IT services throughout America, and number 48 among the fastest growing private companies in Connecticut. The company now shares positioning with some of America's most prestigious companies, including Microsoft, Timberland, Patagonia, Oracle and Zappos.com and scores of other business powerhouses.