Serving Fairfield County for over 35 years
Let Our Experienced Team Make Your Life Easier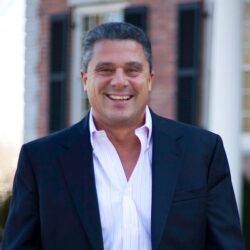 Reed L. Whipple
In addition to serving as Managing Partner of TotalCare, Reed Whipple is president of Heritage Home Construction, a premium residential construction company based in Ridgefield, Connecticut. Reed grew up in the construction industry, working for his father, who was also a builder, from an early age. His experience gave him hands-on knowledge of every aspect of the building industry and the ability to understand construction from the perspective of both the homeowner and the builder. He founded Heritage Home Construction in 1981, bringing his unique sense of aesthetic and vision to Ridgefield homeowners and, over time, built Heritage into one of the finest construction companies in the area. Reed's attention to detail and his emphasis on customer service have earned him a reputation for bringing quality and integrity to every project he manages, from large new construction projects and historic restorations to the smallest renovation.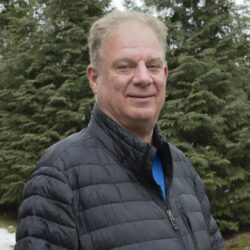 Fred Whipple
Fred Whipple, TotalCare Field Engineer, brings a wealth of knowledge and experience through his three decades working in the construction industry.  A 1975 graduate of Ridgefield High School, Fred went on to graduate from Norwalk State Tech with an AS degree in Architectural engineering. Working for his father's construction company, he honed his building skills on numerous residential projects in New Canaan, Redding and later, Ridgefield. He was responsible for all facets of the business from the construction of roads for small subdivisions to the final finish of numerous luxury homes. In 2001, Fred joined his brother Reed's company, Heritage Homes, as project manager overseeing construction of many luxury homes here in Ridgefield. In 2009 he transitioned to TotalCare to serve as Field Engineer/General Manager.  Fred's attention to detail and commitment to customer service prepare him well for his new position with TotalCare.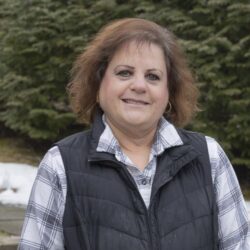 Mary Ann Spano
Mary Ann Spano, Total Care Office Manager, started her career as an Inventory Control Coordinator for a small semiconductor company in Westchester County. She eventually put her career on hold to raise her children. After her children started school, she accepted a position as an Assistant Property Manager for a company that managed many strip malls throughout Westchester County and Connecticut. Mary Ann has lived in Ridgefield for 25 years where she and her husband raised their two children. In April 2018, she joined Total Care. Her 15-year experience in Property Management, along with her organizational skills, professionalism, and desire to please Total Care clients, makes her an asset to our team.